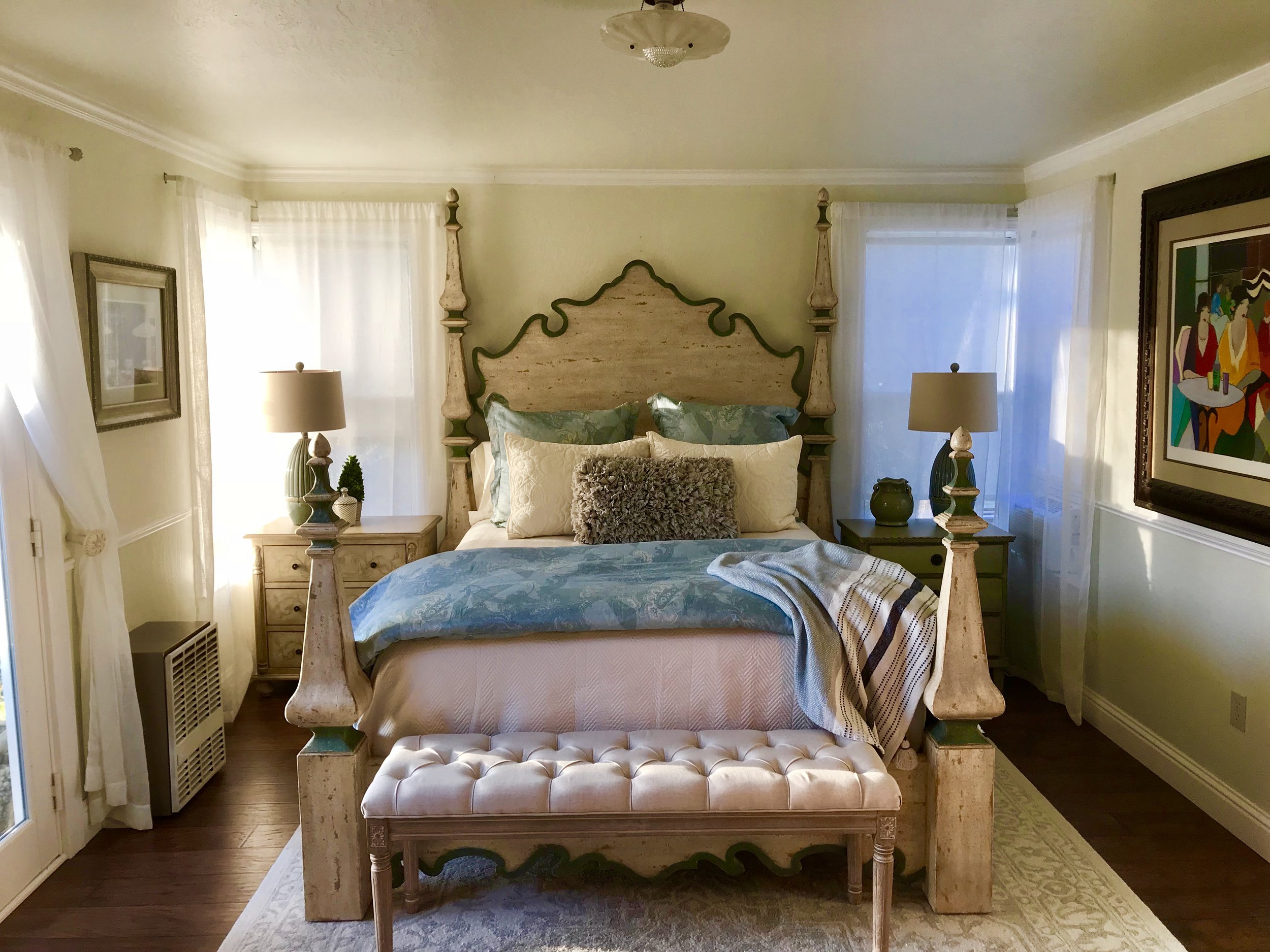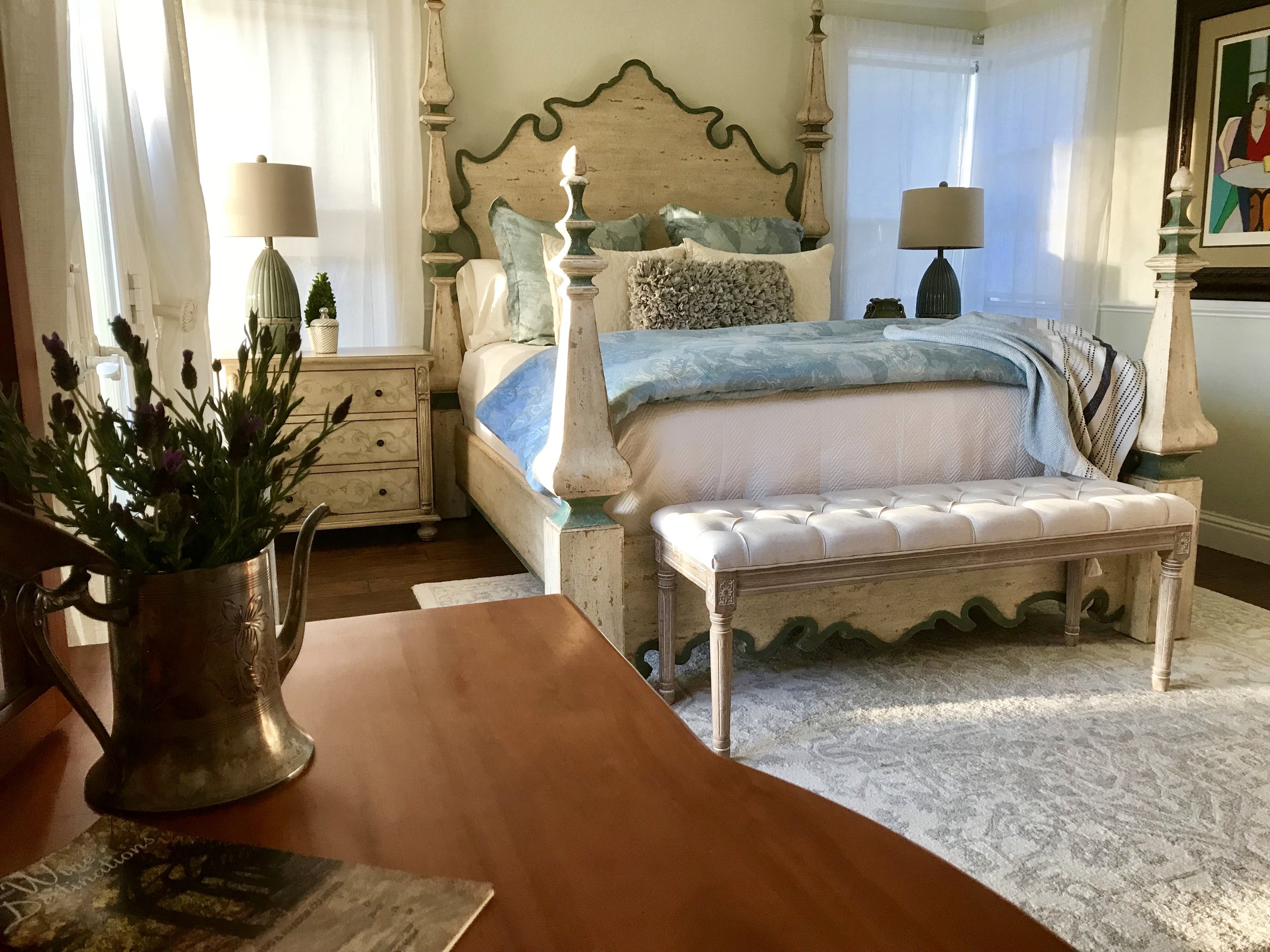 Situated with the pond to your right, you make your way up the steps of your private deck before entering the Syrah room. Being the largest of the 4 available bedrooms, the Syrah room will make you want to extend your stay, with the luxurious, queen-raised, platform bed, and deluxe, en suite bathroom with tub/shower combo and ample counter space along the vanity. The Syrah Room is for those looking to step out of the burdens of reality and into sublime relaxation at The Ranch at Stoney Creek.
ROOM AMENITIES:
-Private, keyless entry.
-Platform-raised queen bed.
-Private deck.
-Complimentary homemade breakfast.
-En suite deluxe bathroom with tub/shower combo and toilet.
-Highest quality bed and bathroom linens.
-Heat & air conditioning.
-Keurig coffee machine.
-Mini fridge.
-Microwave.
-Vintage armoire for storage.